For someone new in the maritime business, this article will help understand what Marine survey is and why the maritime industry needs it. Finally, you will be familiar with marine surveyors' job and obligations and what kind of knowledge and skills are necessary to be employ as a marine surveyor.
What does Marine Survey mean?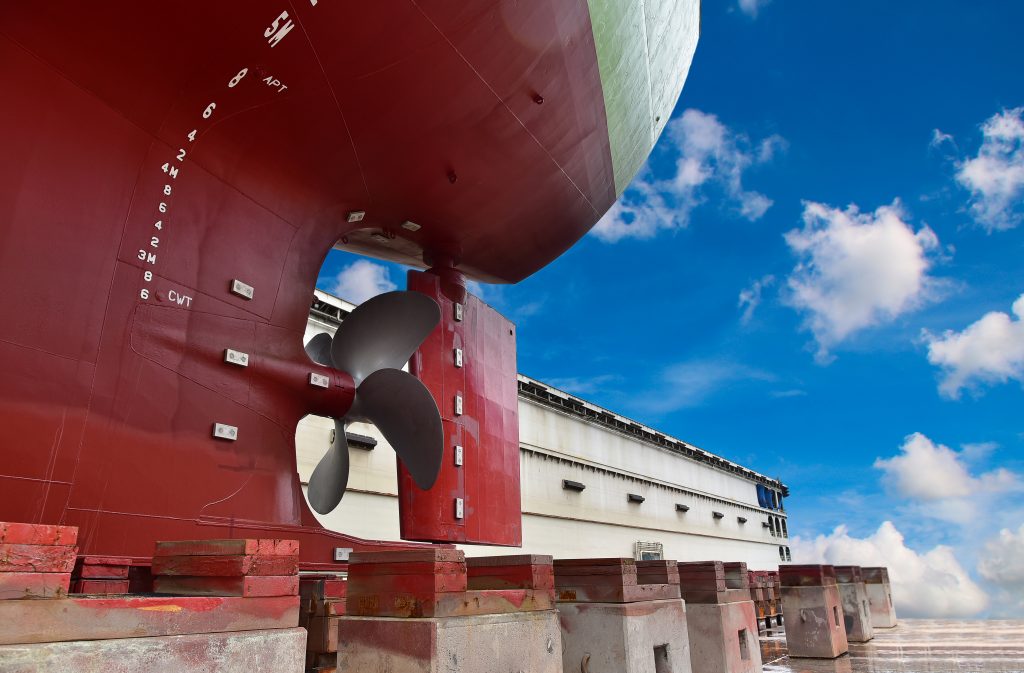 A marine survey is a widespread service in the maritime industry. Over the years, this service has emerged as an integral part of monetary relation activities. The marine survey task is to register the occurrence of a specific event and its consequences to the stakeholders. Typically, the events that are subject of a survey are related to the:
assessment of a vessel condition (on-hire/off-hire survey, pre-purchase survey, pre-entry survey, damage survey),
assessment of cargo quality and quantity (cargo survey, damage survey to assess damage to the cargo),
radio survey (to check and repair, if needed, of ships' radio equipment).
During the last decade, hiring a marine surveyor from persons purchasing pleasure boats or yachts became very popular, because a particular survey has to be conducted. And this survey's name is a pre-purchase survey but is specific because of the particular area of conducting. Pleasure boats and youths required specialized knowledge and skills in the field of building and all the equipment.
What is a Marine Surveyor?
The definition for "marine surveyor" sounds like that: an inspector engaged in inspection of various matters from the maritime field, by examining the facts, collecting the evidence, and determining the causes. He is a skilled professional who offers an independent assessment of a situation, fact, or condition of a ship, cargo, equipment, etc. He has to follow the client's instructions and to fulfill their duties with skill, ability, and reasonable diligence.
A marine surveyor is a person who conducts an inspection to verify whether the condition of a ship or cargo or quantity of cargo complies with a negotiation between parties in the process of their commercial relations. Marine Surveyors provide expert consultation within the shipping industry on the condition, construction and damage of ships, and the stowage and transportation of cargoes. They can also assess values for insurance claims, appraisals for sale, and serve as impartial witnesses.
A marine surveyor must be a qualified person with many years of experience (ashore and at sea) in the marine sector. In terms of qualifications, a marine surveyor must be well prepared in various domains of activity related to ships, cargo, maritime transport, commercial, and legal matters of shipping. In terms of personality, a marine surveyor must be a gentleman, diplomatic, patient, good talker, and a better listener.
Who needs the services of a marine surveyor?
Parties that may require the service of a marine surveyor can be classified in the following:
Parties with interest in cargo
Vessel's owner/charterer
Vessel's and cargo's insurer
Parties with interests on cargo are the main essential parties in the maritime trade and the main client requesting survey services. They can be cargo owner, shipper, the receiver of the cargo, buyer, seller, and charterer. Each of those parties has different rights and responsibilities, which have to be very well understood by a marine surveyor. The marine surveyor can act on behalf of any interested cargo party and have to understand his responsibilities in respect of each one.
Vessels' owner and charterer are the next parties of a marine survey. Vessel's owner usually is different from the charterer. Both of them have rights and responsibilities in respect of the vessel's operation. Sometime the vessel's owner can be the cargo owner (ex. Oil companies). The marine surveyor needs to understand each aspect of the vessel's operation and where the responsibility and authority of each party lies.
Vessels' and cargo insurers form the third category required survey service. There are three main types of insurers in the maritime industry which cover the vessel and the cargo:
P&I – liability insurance;
Hull & Machinery – loss or damage risk insurance;
Cargo Insurance.
On whose behalf does the marine surveyor work?
Generally, a marine survey performed by a marine surveyor is requested to protect the client's interest, following his instructions. Specifically, a marine survey provides an independent statement or certificate in respect of the condition, quantity, or quality of a cargo of specific nature loaded or discharged, the condition of a ship, or damage to cargo or ship.
In most situations, marine surveyors acting on behalf of insurance companies will be in a conflict of interest with other parties and is of primary importance to understand his position and the way to act.
Why the maritime industry needs marine surveys?
Marine surveys are very diverse, but most surveys encountered in practice are carried out for the following purposes:
statutory purposes – mainly for maintenance of ships, equipment, and operational standards.
to facilitate trade, commodity, quality, and quantity.
classification, insurance, damage.
sale, purchase, or chartering contracts.
Marine survey and its categories.
Marine surveys can be divided into three main categories, as follows:
Prevention surveys
Certification surveys
Investigation surveys
Prevention surveys are pre-shipment, towage, voyage, and lay-up approvals, loading/discharging, lashing and securing, superintendence, and fitness for a certain purpose. The surveyor performs the survey in an independent and impartial capacity. It is based on the technical knowledge and experience in primary discipline he has trained, without establishing liabilities of parties involved.
Certification surveys are on/off hire, pre-purchase or pre-entry condition, compliance with construction standards, confirmation of quality, quantity, and packing standards.
Investigation surveys are loss or damage, equipment failures, liabilities, insurance. Such a survey is required after an event occurred, to assess the nature, extent, and cause of loss or damage. In most cases, an investigation survey is required for insurance purposes of settling the claim under the policy. Still, also it can be required to support a claim (for example, under a contract of carriage).
The three categories of surveys do not have established limits. It can overlap to some degree. For example, a lashing survey can require a certification even though prevention will be the main purpose of the survey. Except for the investigation surveys (where most of the surveys are for insurance purposes), a large number of prevention and certification surveys also contain insurance aspects.
What is the difference between the marine surveyor and marine consultant?
A marine surveyor is a person who looks at, examines, and reports on the real condition of a ship, equipment, cargo, etc., based on the instructions received from his client. As many peoples are confused, it is essential to establish the boundaries between the marine surveyor and marine consultant. In conclusion, a marine surveyor is NOT a consultant.
A marine consultant is a person that provides advice to his client by offering his skills and services, being experienced, and having knowledge in the field that his client needs assistance. However, marine surveyor may express an opinion based on his observations, where appropriate. There is also a difference in the responsibility of a marine surveyor and marine consultant. 
From the writer
Cap. Blagovest Belev Ph.D.: Although there is no universally accepted qualification for surveyors, I have attempted to summarize my experience as a marine surveyor in several sentences. I have added to it my knowledge and skills as a part of the European project, funded by the "Erasmus+" European program, named "Diversification of seafarers' employability paths through collaborative development of competences and certification" under following number 2016-1-RO01-KA202-024663. 
The next issue will be with regards to a different type of Marine surveys (draft survey, hull and machinery survey, bunker survey, damage survey, etc.) and specifics of the marine surveyor's job.
---
Follow Belto Marine's blog for more information.
---